| | | |
| --- | --- | --- |
| " | So much to do, so much to see, so what's wrong with taking the back streets? You'll never know if you don't go, you'll never shine if you don't glow. | " |
| | ~ Smash Mouth - All Star lyrics, literally works in any article | |
Summary
An article about him most updated.
Powers and Abilities
Tier:
6-C | Memetic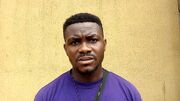 Name: Ovuvuevuevue Enyetuenwuevue Ugbemugbem Osas (just call him Osas)
Origin: Nigeria
Gender: Male
Age: Unknown
Classification: Human
Powers and Abilities: Enhanced Pronunciation, Enhanced Mouth, Armenian Diety Physiology, Combat Merging, Combat Perception, Combat Adaptation, Street Wise, Enhuman Patience, Atmospheric Adaptation 
Attack Potency: Room
Speed: Hypersonic (if he wants)
Lifting Strength: Peak Human
Striking Strength: Building Class
Standard Equipment: Relatives with even longer names than his to still confuse you
Durability: Planet Level
Intelligence: 630 IQ (try to pronounce a name like that without any errors)
Stamina: Uncommon Rare
Range: Long Standard Melee Range
Weaknesses: No one when it comes to pronounciation of long names
Friends: Qwertyuiopasdfghjklçzxcvbnm, Mnbvcxzçlkjhgfdsapoiuytrewq, Abcdefghijklmnopqrstuvxyz, Qawsedrftgyhujikolpç, Mlknjbhvgcfzxdas, 12345678910112131415161718192021222324252627282930, Repaqoumwahikawpitayiyopayiopayeonkerbop Ompregnon Mibaye Vuvulevuletuletuvule (cousin), Hubert Blaine Wolfeschlegelsteinhausenbergerdorff Sr., Rhoshandiatellyneshiaunneveshenk Koyaanisquatsiuth Williams
No Friends: N/A
Some Facts
Longest and hardest name in Africa.
Actually any people with actual long names will be related to Osas as their relatives
Osas is The Alpha Leader of The Longest Names Clan.
Others
Notable Victories: N/A
Notable Losses: N/A
Inconclusive Matches: N/A
Videos & Photos
​​​​​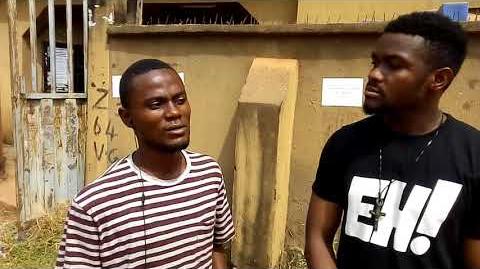 Community content is available under
CC-BY-SA
unless otherwise noted.