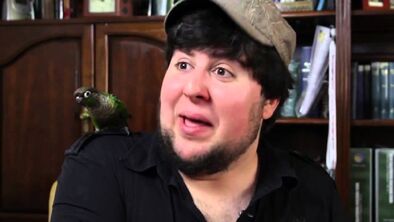 Summary
A long time ago before the Starcade crisis, Jon Jafari was far stronger then any other reviewer, he had so many one liners not even the Broly's cousin could contain him during the war in heavens. He has reviewed games and movies across the multiverse and many reactions that could shatter reality itself. ECH!!!
Powers and abilities
Tier: I AIIIIN'T HAVIN' THAT SHIT!+ likely OH MY GOOOOD!!!
Name: Jon jafari, Jantran, Jontron
Classification: ECH!, BLEUGH!!, cyborg parrot owner
Age: Eon's
Origins: Youtube verse and Anime verse
Gender: Omnisexual
Powers and abilities: Internet manipulation, ECH manipulation, Reaction manipulation, True flight, I AIIN'T HAVIN' THAT SHIT (Gives Jon intangibility and invincibility), Laser Parrot, OH MY GOOOOOD!!! (summons godly powers to Jon), Super strength, Super speed, BLEUGH!, Cuteness, mind control, time travel, time manipulation,
Attack potency: "this suit is err george gor armani ex me donson FUCK YOU!!"+
Speed: "STAHP!!!"+ MFTL+ REACTION TO VIDEO GAME SPEED
Lifting strength: JANTRAN level (Lifted thors hammer and broke it)
Striking strength: 1-A punched the Doctors head off in one punch (Like Saitama but not a pussy)
Durability: "SRLSY"!!!
Stamina: "There's a lot in this life...not wasting it here"+
Range: ECH VERSE
Standard Equipment: Jacque, Thors hammer, video games, ECH blaster
Intelligence: "WHAT THE FUCK IS THAT?!" Possibly
Weaknesses: Terrible Video games that lack context
Notable techniques and abilities
I AAAAAAIN'T HAVIN' THAT SHIT!!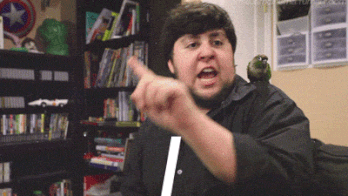 Stop...stop...STAHP!!! Shatters reality itself from Jontrons sheer panic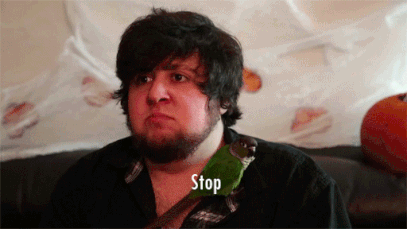 "SRSLY" Jontron freezes time itself to heal himself and to change the dimensions around him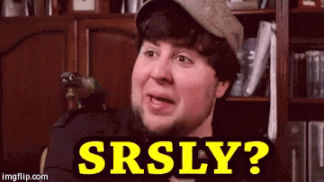 "There's alot to see in this life....not wasting it here/this thread" Jontron's way of traveling from different dimensions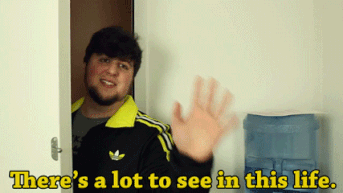 "Out of this house" Jontron expels of divine deity's out of his house.